Hello Friends and Fiends—
Blessed Samhain and Happy Belated Halloween!
I'm writing to you after a month of shrieks, screams, chills, and haunts, and honestly, I'm sad to see it end (even if I do celebrate Halloween all year round!). I kicked off the month by drinking too much apple cider, eating some caramel apple slices (and okay, some candy apples), and doing some holiday baking—all of which, let's be honest, I continued to do throughout the month only to top it off by seeing a shadow cast production of Rocky Horror Picture Show on Devil's Night (which was also Apollo's 5th birthday!).
This month, Dennis and I celebrated our 4th wedding anniversary (5th year together) by going up to Seven Springs for the day. We walked through their fall craft festival, shared some Halloween macaroons, and then rode the ski lift and took a beautiful walk together. We also treated ourselves to dinner at Polymath Park, Tree Tops Restaurant, which I seriously can't recommend enough! The view? The ambiance? It was beautifully romantic.
Dennis and I also attended our first Baltimore Comic-Con. I wasn't sure how I was going to feel about a convention strictly set up around comics (compared to the horror focus I'm used to), but there was plenty to keep me occupied and I ended up leaving with some collectibles, a few great horror/sf graphic novels (thank you, Aftershock Comics!), and some grotesquely wonderful artwork for our house. It was unfortunate that a bunch of the artists and authors I wanted to see/meet had to cancel, but I have a strong suspicion that we'll be back in the future, so I'll be curious to see things when it's operating at full capacity.
Because we were in Baltimore, we obviously needed to hit up some Poe haunts as well. My brother Scott and I visited Poe's grave and memorial together at Westminster Hall and Burying Ground, and then Dennis and I visited the Poe House a few days later. Both of these were big literary bucket list items for me, so I was thrilled to finally experience the history still percolating in the city (not to mention check off some boxes on my Atlas Obsurca list). Dennis and I also met up with RDSP's Jennifer Barnes and John Edward Lawson for some great food, conversation, and company. It felt good to smile like that again.
Pop culture and literary adventures aside, Scott and I also visited the National Aquarium and had the best time—talk about an interactive, unique experience. The jellyfish invasion exhibit was a huge highlight of the trip for me AND I even got to pet a moon jelly! Side note: for those of you who don't know, I'm obsessed with jellyfish, so this was a big moment for me. Another big October highlight for me was visiting the Van Gogh Immersive Exhibit. Everything about it was breathtaking.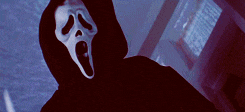 On the writing front this month:
I started October strong by participating in a Horror Poetry Panel via the Hampton Public Library in celebration of Jezzy Wolfe's collection Monstrum Poetica and Lucy A. Snyder's collection Exposed Nerves. We talked monsters, beauty, rage, and empowerment, and it was an absolute blast. A big thank you to Raw Dog Screaming Press for moderating, and to my fellow panelists Donna Lynch, Cynthia Pelayo, Lucy A. Snyder, and Jezzy Wolfe for their continued brilliance and inspiration.

The cover reveal for Black Spot Book's anthology Under Her Skin dropped and you can view it, and all it's beautiful majesty here. A big round of applause for Lynne Hansen for her work on it. It's truly stunning.
My column 5 Nonfiction Books to Get Spooky with This Fall was publishing via LitReactor. You can read it here.
My novelette—DRAWING DOWN THE SUN—a Midsummer tale about ancestral history, female rage, and family secrets, is included in the anthology A Conjuring for All Seasons, which will be published by Cemetery Gates Media on November 2nd. The book is currently up for preorder, and it includes other novelettes by Hailey Piper, Gaby Triana, Donyae Coles, and K.P. Kulski.

I signed a contract with Vastarien: A Literary Journal for my poem "Night Mare," which was inspired by Henry Fuseli's painting "The Nightmare."

I participated in the Lit Balm Poetry Reading on October 30th and read alongside a bunch of insanely talented writes (like Denise Dumars, John Reinhart, Ken Poyner, FJ Bergman, Linda Addison, and more!). If you'd like to catch a record of our readings, you can do so here.
I snuggled up with the following reads this month:
The Madwoman Upstairs by Catherine Lowell
Life on Mars by Tracy K. Smith
Lonely Receiver by Zac Thompson
Yours Cruelly, Elvira: Memoirs of the Mistress of the Dark by Cassandra Peterson
I tried to watch some more horror and scary fun movies this month…because obviously. New (and new-to-me) ones that I enjoyed were: Till Death, Are You Afraid of the Dark (Limited Series—yay Carnival of Doom!), Halloween Kills, and Censor.

I finished Brand New Cherry Flavor—which AH! Still obsessed with Catherine Keener, but the body horror? The messaging? THE WITCHCRAFT? I'm officially obsessed and really hoping for a season 2. In the meantime, I definitely plan to pick up a copy of the book soon. What a refreshing, creepy, wild ride! I also finished watching Only Murders in the Building and I got a kick out of the finale. This was such a fun show to watch and I'm looking forward to the next season.

Skeptical but intrigued nevertheless, I checked out the Amazon Prime series I Know What You Did Last Summer and honestly, I've enjoyed it. I can remember watching the movie when it first came out as a kid and it terrified me, so there was a nice bit of nostalgia in watching this, even if it was vastly different—which I appreciated. I wish all remakes/revisioning took different and/or new approaches to the storyline. Looking forward to more episodes next month!

Dennis and I binged Clickbait. When it first came out and everyone was talking about it, I wasn't terribly drawn to the idea of it (was expecting something more akin to SAW, I think), but I have to say that I really liked it and it was fun to uncover the mystery with Dennis as we watched. We rarely watch the same shows together, so it was cool to have someone to talk through theories with this time around…even if I was wrong literally every time.

We finished What We Do in the Shadows and I feel a little conflicted about it. I didn't hate the season like some people did; in fact, I thought there were some pretty fantastic and hysterical moments. I'm curious to see what happens in the next season, especially after that finale, but I do hope the writers find their voice a bit more as things move forward. Having said that, that siren episode? Loved it. And when the Sire escaped? My god, I haven't laughed that hard in a while!

The Boulet Brother's Dragula (season 4) kicked off last month and I'm already shook! The performances and overall cast/judges have been great, and the energy is definitely potent and savage this time around, which yes!

I also added the latest season of The Great British Baking Show to my rotation, too. Do you folks love cooking shows as much as I do? TGBBS just brings me comfort like no other and it's something that Dennis and I both enjoy together, which is always a plus (he can only take so much horror). I tried to watch the other AHS series, Death Valley, but by the time I made it to the third episode, I just couldn't anymore. *sigh*
Halloween itself was a pretty chill day--which was what I wanted/needed. I watched some film favorites, carved pumpkins, and for the first time in my life, I was home and living somewhere where I could pass out candy to Trick or Treaters. Dennis dressed up as Lock from Nightmare Before Christmas and I had way too many of these Cookies 'N Creme Filled Marshmallow things I found at Giant Eagle. No regrets! Anyways, it was an absolute blast and we went through (I think?) 9 bags of candy, had a Michael Myers party in our yard, and kids were lining up around the block for our house...which is good because now that people know we're here and cool....we're going to amp up the horror for next year since they all feel safe (insert Vincent Price laugh here--mwhahaha).
Now it's off to Spirit Halloween stores for discounted decorations!
Keep it spooky,
Stephanie M. Wytovich