Hello friends and fiends,
September was filled with the start of a new semester, the beginnings of a few classes, and finals weeks in one of the graduate courses I'm teaching (pray for me, I'm still grading). It was also filled with Mabon (one of my favorite sabbats), our little one's anatomy scan, the start of a new job/career path for Dennis, and my brother's wedding. Needless to say, we all had and continue to have full hearts this month as our family got a little bit bigger and filled with more love and happiness.
On a personal note, I'm noticing that I'm starting to slow down a bit in terms of what I can and can't do throughout the day, which is a bit frustrating because I'm a lunatic, but I'm coming to terms with it. My body is swollen, I'm retaining water, and my heating pad has become my best friend. In terms of pregnancy cravings, I'm leaning toward lemon, honey, raspberries, and pineapple, and I can't get enough coconut/pineapple bubbly; I've also been rewatching The Vampire Diaries and it's a fantastic comfort to me. Needless to say, I've been trying to take naps and do small things that bring me joy like covering my house in fresh flowers and harvesting mint, and making fresh tea blends. I also took Ron Finley's Masterclass in Gardening because plants bring me joy and help me to relax.
On the writing front:
This month brought an acceptance to the Chlorophobia anthology published by Ghost Orchid Press. My poem "The Forest's Handmaiden" is a dark, witchy piece about a woman's relationship with the forest and I'm so excited for you folks to read it soon.

Were Tales: A Shapeshift Anthology went live last month and there just might be a poem about a were crow in there by yours truly. You can pick up a copy of the anthology here.

I was awarded a LOHF Writer's Grant and am completely over the moon about it because it will help me with my continued research for some curriculum I want to build/am building in order to offer more affordable continued education classes. I'll be teaching Witch Lit again this December with LitReactor, and I'm hoping to have some more tricks and treats up my sleeves for 2022, so be sure to keep your eyes and ears open.

The Halloween issue of the Southwest Review is now available. The cover art is jaw-droppingly beautiful and my poem "Family Offerings" kickstarts this gorgeous issue and I still can't believe my name is in this journal. An absolute bucket list moment for sure. You can pick up a copy of the journal here.
I shared a guest post by Geneve Flynn in celebration of the upcoming poetry collection, Tortured Willows, a collaborative effort from Christina Sng, Angela Yuriko Smith, Lee Murray, and Geneve Flynn. You can read it here.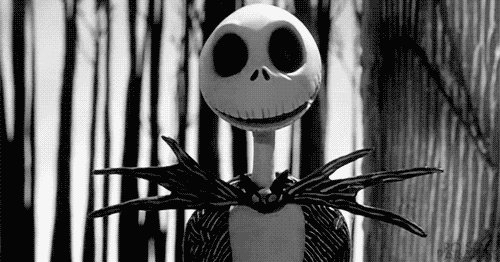 In terms of what I've been reading this month, I've done a mix of class prep and pleasure reading:

I'm also almost finished with The Madwoman Upstairs by Catherine Lowell and it's making me want to reread the Bronte books that I have as well as seek out the other ones that are still on my TBR list.

Some other media I've been enjoying:
We kicked off the month seeing Shang-Chi and I gotta tell you folks, it was absolutely incredible. A few years ago, I wouldn't have called myself a Marvel fan—never really got into the who superhero thing (outside of Batman), but since Dennis and I reconnected, I've just kind of jumped in with both feet and I'm definitely a fan of the MCU now. I also had to take a peek at Marvel's What if? series, especially when I heard that there were zombies involved!

Dennis and I checked out Candyman earlier in the month and I about squealed when I saw the Tony Todd cameo. We also finally watched Cruella, which I absolutely adored.

I've still been enjoying Only Murders in the Building, but I added the latest seasons of What We Do in the Shadows to my rotation, too, and I just started Midnight Mass as well.

I also finally got around to starting Brand New Cherry Flavor and I'm LOVING it so far! Catherine Keener is absolutely majestic.
I finished Nine Perfect Strangers, which I super enjoyed, AHS: Red Tide which was meh, and then Dennis and I binged the third season of Sex Education¸ too.

I have to take a moment to sing my praises of this show from the rooftops because I literally cried watching it. It is so incredibly wonderful to have a show that tackles gender, diversity, sexuality, and inclusivity in such an accessible way, and my heart was just so full watching it. I wish I would have had something like this around while I was growing up, but even still, I'm happy to have it now and thrilled for the younger generation watching this and exploring facets of themselves through the show.
I also listened to a handful of podcast episodes:
I'm so happy that today is October 1st and I intend to take a nice long fall walk this evening and then snuggle my puppies while watching a horror flick (I still need to finish
Malignant
so maybe I'll finally get around to that?). I hope everyone's spooky season starts off with lots of haunts, cackles, and tricks and treats, and if you need something fun to do tomorrow, I'll be hanging out via Zoom with some of my pals from Raw Dog Screaming Press as we chat poetry and celebrate the release of Jezzy Wolfe's collection
Monstrum Poetica
and Lucy Snyder's
ExposedNerves
. More information on registration for the event can be found here:
https://www.eventbrite.com/e/fright-fest-monstrum-poetica-a-horror-poetry-panel-discussion-tickets-165274379117
.
With a full heart and an even fuller cauldron,
Stephanie M. Wytovich