One of my party tricks (and I say that lightly and in jest) is that I can recite a list of all the prepositions faster than most people can say "Hi Stephanie. How have you been?" My fourth-grade teacher, Mrs. Vasko, taught it to me as a kid to help me with my writing, and at 33 years old, it's still fresh as can be in my head (along with all the presidents and all the state capitols).
So much of my childhood is intertwined with her and her family: trips to Touchstone, softball games, the Leo Club, tons of community service projects, and countless art projects. Heck, I can still remember decorating my bowl for the Empty Bowl Dinner in elementary school. Why? Because everything we did was met with a bigger purpose. I never felt like I was just learning or just helping out. With Mrs. Vasko, everything was always bigger, brighter, and more meaningful. She taught from a place of kindness, and empathy, and honestly, it was a beautiful thing to witness.
She was my first mentor, and she was the first person who made me want to be a teacher; I even considered Clarion University for a while because that's where she went and I wanted to be a similar force of good in the eyes of those around me. Someone who made a difference, someone who was the change they wanted to see in the world. I remember when she started Mrs. Claus and truly, there wasn't a better person to encompass that name and everything the group stood for. Mrs. Vasko made miracles happen every day for so many people and it breaks my heart to think that when she needed one herself, it wasn't granted to her.
I was talking to my dad this morning and he said it perfectly: "she took [something] that was already amazing, and then put the cherry on top." And she did—with everything. She was magic, someone who always went the extra mile and who greeted the day and all those around her with love. If you were sick, she brought food. If you needed her, she'd travel. As I grew up, I watched her instill similar lessons of compassion in my brother, and our families got closer because her daughter and my brother were in the same class, so I got to see my teacher (and her family) become a dear family friend.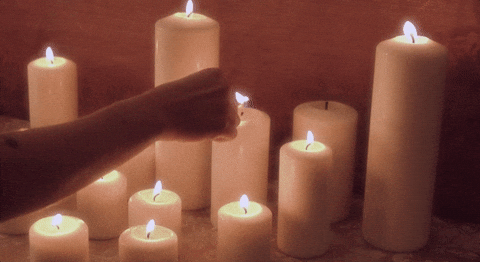 Mrs. Vasko celebrated my wedding. She came to my baby shower. She sent me cookie recipes and checked in on my daughter, and even got Evie her first Christmas ornament. We danced together at my brother's wedding and drank tons of wine together at events over the years. If I close my eyes, I can still hear her laugh, still see her smile, and when I was going back through my messages this morning, the last thing I said to her was: "Love you. Thank you for always being so wonderful and supportive in my life. It means so much and I just think the world of you."
I'm so happy those were my last words to her because that's what I wanted to tell her, what I still want to tell her. My life is better for knowing her, for being taught by her, for being loved by her. I will miss her terribly, and it's not fair—it's never fair—but she was a bright and shining example of someone who lived and who lived fully, and I will try to remember that when the sadness surfaces, when the pain of her not being here hits.
I hope there are tons of books and wine and comfort and laughter where you are, Mrs. Vasko. I hope you can rest and know that you were and are loved and that we'll take care of your family the way that you've always taken care of us.
I miss you and I love you.
And thank you, thank you so much for everything.