Hello Friends and Fiends—
Can you believe it's already March 1st? I feel like time has no meaning anymore, but February was full of lots of meditation and critical thinking for me, not to mention the celebration of Women in Horror Month. There were so many great spotlights and articles that ran throughout the past few weeks, and I wanted to take a moment to personally thank everyone who mentioned my name or promoted my books. It's such an honor to have people read and talk about my words and that's something that just never gets old.
I was fortunate to have LitReactor publish my WiHM article, which was a list of authors and books that have terrified me and/or completely taken my breath away. If you want to check that out, you can do so here: 5 Hauntingly Brilliant Women You Need to Read.
I also wanted to take a few minutes to bring some attention to the women I showcased on my blog last month: Laurel Hightower, Claire C. Holland, and R. J. Joseph. I asked each of them how they got involved or invested in the horror genre, and their responses were beautiful and noteworthy, and they showed that horror isn't just a genre filled with blood and gore, but rather a means to talk openly about survival and justice and mental health, i.e., the human condition. If you haven't checked out their words yet—here or elsewhere—please do. You won't regret it.
I also spent some time this month editing for a client, blurbing a fantastic poetry collection, and writing some poetry of my own. I did an interview about strange communications with Leza Cantoral and Lindsay Lerman via Black Telephone Magazine, and then I finetuned some details on a personal project of mine, too. I excitedly sent some work out for the first time in a long time, and also signed on for a project with Cemetery Gates Media where I'll be writing a Litha/Midsummer inspired folk horror story to share with you all later this year.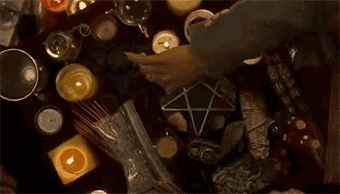 Reading wise, I tackled the following books. Some were new to me, some were rereads, but what I can say is that my reading has felt all over the place lately, and I absolutely love that. For so long, I've shackled myself to the horror genre, and while that will forever and always be a staple in my TBR pile, it's so nice to read outside of my primary genre, too, and as a writer, I feel like it better informs my writing, and then as a human, I also feel better informed about the world around me.
Paperbacks from Hell by Grady Hendrix

Note: If you've read some of the books mentioned here, please let me know! I'm looking to purchase some more and I'm always down for suggestions/recommendations.

Wintergirls by Laurie Halse Anderson

The Witchcraft of Salem Village by Shirley Jackson

The Invisible Man by H.G. Wells

Note: This was my classic read of the month. What should I pick up for March?

Drowned Country by Emily Tesh

Find Layla by Meg Elison

Across the Green Grass Fields by Seanan McGuire

The Invention of Ghosts by Gwendolyn Kiste

The full review can be found over on my website here!

Plant Witchery by Juliet Diaz

Dearly by Margaret Atwood
March will bring with it a host of deadlines, both personal and professional—plus, my birthday! —and while I'm very much looking forward to tackling the work (and being SUPER caffeinated all month), I'm grateful that Dennis and I took some time last month to relax and reconnect. We walked in the cemetery, visited Phipps's Conservatory's Bonsai Tree and Orchid exhibition, cooked together and geeked out over WandaVision--which I'm loving (season finale this week!). I also did a ton of yard work last weekend, and while I'm definitely more of a fall/winter gal, I'm actually looking forward to Spring and to getting outside more, and I think a lot of that has to do with a book I'm currently reading about Forest Bathing…but more on that next month!
Until next time,
Stephanie M. Wytovich