Hello and Good Afternoon, Friends and Fiends!
This week in the Madhouse kicks off Pride! To celebrate all the wonderful work by queer writers in the Speculative Fiction genre, I'm going to be showcasing books, interviews, and guest posts by some of my favorite writers, and hopefully at the end of the month, we'll all have some more material to add to our TBR lists.
Today, however, is all about Hailey Piper, and I'm so excited to be showcasing her work here. For those of you who might not be familiar with Piper and her work,
Hailey is the author of
Benny Rose, the Cannibal King
,
An Invitation to Darkness
, and
The Possession of Natalie Glasgow
. She's a member of the HWA, and her short fiction appears in Daily Science Fiction, The Arcanist, Flash Fiction Online, and
Year's Best Hardcore Horror
. When she isn't writing queer characters into her horror stories, you might find her haunting the apartment she shares with her wife and making spooky noises.
And speaking of spooky noises, do you folks hear happy cannibal noises?
Is it just me?
Well, just to be safe: close your door and read this with your back against the wall. We're about to enter the Blackwood Mythos, and trust me, this story has some serious TEETH.
With hunger,
Stephanie M. Wytovich
SMW: Hi Hailey! I'm so excited to have you (and Benny Rose!) here in the Madhouse today. Can you tell us a little bit about your book and what it means to you (literally or metaphorically)?
HP: Hi Stephanie! I'm excited to be here. Well, Benny Rose, the Cannibal King is my most recent novella, published as part of Unnerving's Rewind or Die series which calls back to a VHS video store horror section experience. It's a coming of age horror story (my favorite horror subgenre) about a group of teenage girls trying to survive Halloween night when their local folkloric boogeyman, Benny Rose, turns out to be a real supernatural cannibal. Though it takes place in the '80s, it's also very much about right now and the time we live in, where adulation to the past threatens to eat the future, where there are those all too happy to sacrifice their children to live a little more comfortably.
SMW: Now I'm a sucker for a good, spooky urban legend, and your book plays to the tune of a great one. As such, I'm curious: what's your favorite urban legend, and how did it inspire your writing?
HP: This is going to sound silly, and maybe it's because I'm from New York, but alligators in the sewers. I knew from a young age that there was no such thing, but the idea still thrilled me, as if there could be a whole world waiting under our feet full of terrifying creatures. I always envisioned them as pale, although now I'm not sure reptiles depend on sunlight for color, and enormous despite the poor nutrition available in the sewers. But those details that make it nonsense in real life fit me in fiction. You can always stretch credulity. And then stretch it a little more, and a little more, until the reader is immersed in something completely fantastical.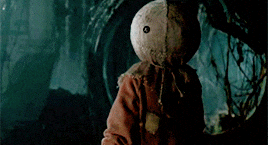 SMW: What was your favorite section to write in the book, and then to play devil's advocate, which part did you struggle with or have the hardest time finishing?
HP: Without giving too much away, my favorite scene was probably the "Desi's Girl" chapter, where Desiree takes a stand. This Halloween night began with bad intentions, and facing the prospect of death, all the little resentments lobbed at her are boiling under the skin. People suspect she's gay or assume it. A teacher chastises, her mother berates, Adrian mocks, and even her friend Jesse makes a comment with a wink without Desiree having said who she is. Before we have the word, we know we're different, and once we learn the word, we often bury it. And now something's coming to kill her, not because she's gay, but because she's young, and yet it's still because of who she is.
Singing her altered "Jessie's Girl," fighting back—that's all Desiree making a violent statement, and I loved writing it.
I think the biggest struggle was conceptual, but that's kind of cheating my way out of this question. The toughest part to write is when Desiree learns the truth behind the legend. She is highly imaginative and there is a lot of backstory to communicate without much dialogue at that point. I had to paint the picture just right.
SMW: Benny Rose is such a great villain and I love that he's HUNGRY! How did you go about creating this monstrous boogeyman?
HP: This was part of the conceptual struggle. I knew about the Glade Street neighborhood and the characters of Desiree, Gabrielle, Sierra, and Jesse, but the monster had many forms and it took a while to pin him down. Eventually that evolved into the Blackwood mythos as well, with Benny becoming an ever-changing story told between the town kids. He became ALL of their stories.
In the end though, Blackwood Mercy Hospital was always the backstory, and Benny grew into the character same as the character sprang from that tragedy. There's a special resentment that blooms in some small towns. Benny wears that on his face, not a mindless zombie, never speaking, yet always sneering or smirking, even at one point toying with one of the girls just to upset the others, pretending they can get away.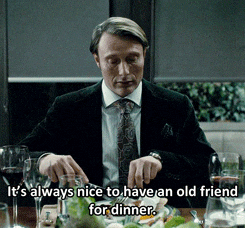 SMW: There is a strong theme of community in this story both on the macro and micro level. Where do you think the horror lives and breathes in large groups of people, because let's face it—some of the most horrifying stories deal with this concept of mob mentality and crowds (and what they can do) i.e. Shirley Jackson's "The Lottery," David Pinner's The Wicker Man, Jordan Peele's Get Out…
HP: I think the horror begins on a cellular level. Cells together form an organism, and then organisms might form a herd, pack, or community. We lose cells constantly while the organism persists, same as members of a community. When horror stays cellular, we get body horror. When it becomes societal, we get folk horror. The actions of an individual cell aren't generally scrutinized when grouped with other cells, and so when mob mentality strikes, we stop being cells and become wholly an organism. That some cells feel safe to do harm inside that anonymity is terrifying. Scarier still is that they can go on pretending to be neighbors afterward. We see people every day, but how many are anonymous cells just waiting for their next chance to lose themselves in a larger organism?
SMW: So I have this not-so-quiet obsession with good cannibal stories, and Hannibal Lecter has long since been one of my favorite villains. What are some of your favorite books and movies that deal with cannibalism, and why did you feel drawn to work with that topic specifically?
HP: I definitely gravitate toward the TV show Hannibal, though Mads Mikkelsen's sophisticated, charming Lector is about as far removed from Benny Rose as any character could get. The draw for me is the eating. My wife has made fun of me for making hunger a primary motivation in some characters, but it's so inherent and primal. Everything must eat, but not everything is eaten. To be eaten is to be unmade, broken apart, and become the cells of something else. Part of the sickness of Benny Rose is, being a supernatural creature, there is no purpose to his consumption. He's a story on repeat, and his eating is wasteful, same as his hunger.
SMW: Something that I really loved about this book were the nods to Ira Levin's Rosemary's Baby and Lois Duncan's I Know What You Did Last Summer—two of my favorites! Without giving too much away, what about these books (or movies) spoke to you and how did you incorporate their influence into your story?
HP: Oh dear, without giving too much away? Well, certainly the movie adaptation of I Know What You Did Last Summer was striking for me. I was in middle school, I think, and for me and the kids around me, this was our first encounter with the hook-handed urban legend. That certainly shaped how I thought of the kids coming up with their Benny stories in the book. As for Rosemary's Baby, there's a playful side eye from Benny Rose, the Cannibal King toward satanic panic and witchcraft, but no one really knows the forces they're playing with as much as they think.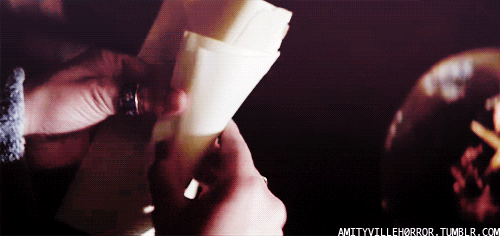 SMW: June is Pride month (woo!), so I want to know who your favorite LGBTQIA+ horror writers and books are. Give us all the recommendations, lady!
HP: Caitlin R. Kiernan has written such incredible fiction. I know they argue against being categorized as a horror writer, and that's fair—they write a broad spectrum of speculative fiction—but their work often grows from grim earth. Joanna Koch does incredible literary work with their horror, as does the incredible Laura Mauro. Jessica McHugh's weird horror is one of a kind. I'm going to mix together books by queer authors and not, because some of these are of significance regardless of who wrote them: The Very Best of Caitlin Kiernan and The Dinosaur Tourist by Caitlin R. Kiernan, Rabbits in the Garden by Jessica McHugh, Sing Your Sadness Deep by Laura Mauro, The Couvade, by Joanna Koch, the Monstress series by Marjorie Liu and Sana Takeda, To Be Devoured by Sara Tantlinger, F4 by Larissa Glasser, and The Luminous Dead by Caitlin Starling.
This list should be longer; I'm under-read in this, and many LGBTQIA+ writers I know of seem to gravitate hard toward strict sci-fi, fantasy, and romance. I don't blame them, we need that kind of escapism.
But for me and many people I know, horror is healing, and that's where we find solace.
SMW: What is next in store for your readers?
HP: Short fiction seems to be the way of the near future. I have a story "Toad Man, Toad Man" coming in Monsters, Movies & Mayhem! cinematic horror anthology, "Unkindly Girls" in Worst Laid Plans: An Anthology of Vacation Horror, the first anthology from Grindhouse Press, "Autotomy" will be produced on the all-LGBTQIA+ horror podcast Monsters Out of the Closet, and then there are like ten more.
I have a larger project coming in 2021, but I don't know if that will have been announced by the time this interview goes up, so I don't think I can elaborate here, just in case!
SMW: What advice do you have for writers working in fiction?
HP: Read. If you don't make time to read, it's going to hurt your writing. The more you read, the stronger you'll write. Grab prose, poetry (like Stephanie Wytovich's), comics. Read recent stuff, not just classics, and definitely stretch outside your genre now and then; technique and atmosphere tend to cross-pollination. That's how new things grow.
Hailey Piper is the author of Benny Rose, the Cannibal King, An Invitation to Darkness, and The Possession of Natalie Glasgow. She's a member of the HWA, and her short fiction appears in Daily Science Fiction, The Arcanist, Flash Fiction Online, and Year's Best Hardcore Horror. When she isn't writing queer characters into her horror stories, you might find her haunting the apartment she shares with her wife and making spooky noises.
Praise for Benny Rose, the Cannibal King:
"Hailey Piper is a major new voice in the horror genre, and Benny Rose, the Cannibal King is the perfect place to start with her work. A short and magnificent shock to the system, this one has got everything: great characters, fantastic vintage horror vibes, and a terrifying urban legend at the center of it all. Keep an eye on Hailey's work; she is seriously going places."
"A good urban legend has a way of seeping into your bones and refusing to crawl out; Hailey Piper's Cannibal King is certainly one of those that will be creeping into my mind, late at night and unbidden, for a long time to come. Benny Rose is an unforgettable terror, rivaled only by the gutsy teens who dare to go up against him."
--Claire Holland, author of I Am Not Your Final Girl
"I see your slumber party massacre and raise you a taste of human tragedy, a funhouse ride of plot twists, and a heaping side of gore. Hailey Piper has the audacity to write teenage mean girls as thinking, feeling, bad-ass human beings."
--Joanna Koch, author of The Couvade
"Sometimes when we tell ourselves stories, we unwittingly awaken and summon the very monster we thought only lived in our minds.... Witness a brilliant cast of characters take a chomping bite out of a local folk story that proves itself all too real. With haunted hearts and burning teeth, Piper's sharp prose delivers a whirlwind tale; here, we peel back the layers of our strong, female leads and root for them to conquer the night."
--Sara Tantlinger, Bram Stoker Award-winning author of The Devil's Dreamland