Hello friends and fiends–
Happy 2023!
I started off the new year by drinking hibiscus-peppermint water and doing some cinnamon magic. I pulled my archetype card for the year (The Riddle) and lit my intention candle. I then did some thrifting and went to Barnes and Noble and then ate a bunch of dumplings, because that's how everyone starts off the new year, right?
I also got a carnelian and rose quartz bracelet to wear this year because 2023 is all about self-love, self-care, and confidence. I even remembered to charge them (along with my selenite wand and a TON of moon water) on the full moon last month, so I already feel like I'm off to a good start there; I've also been working with sunflower and reishi a bunch lately, too. I even picked up some actual sunflowers for my dining room (and some pink roses, because why not?) and then I've been taking sunflower essence first thing when I wake up every morning. I've also been drinking tons of water and working to move my body more with light yoga sessions either first thing in the morning, or later on at night, which I think has been successful so far as well.
January also brought with it Evie's first birthday and 1-year checkup–can you believe it? I don't know how we're already here–time goes so fast–but my little lady had such a wonderful day eating spice cake, getting showered with presents, and being covered in kisses. She's also continuing to grow well, standing up on her own, feeding herself (we're a big fan of yogurt melts these days), and talking up a storm. Lately, she's been carrying around her baby philosophy books and making me play with her hippo in her princess tent, and like, it's pretty magical, I won't lie.
On the school front, things have been busier than ever. I finished teaching a class at SNHU mid-January right before my three graduate classes at WCSU started (reading lists included below). I'm also teaching an undergrad Women Write Horror class at PPU and gearing up to teach Writing the Vampire via LitReactor on the 7th (yes, there's still time to sign up!). Dennis and I did manage to sneak away and see a Cirque du Soleil show (Corteo), so that was a great time (and a late Christmas present).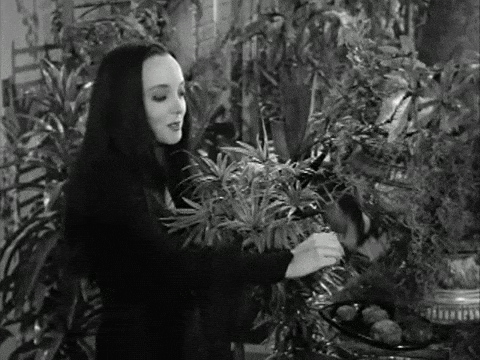 Other stuff that's going on: I'm taking a class on the psychology of sexuality this semester, and we're about 3.5 weeks in now and I'm really enjoying it. Studying psychology at Point Park–especially through a humanistic, critical lens– has been a really transformative experience for me. I started out taking some classes on a non-degree path because I just wanted more of a foundation in philosophy and psychology, but then it woke something up in me, something I haven't felt for a really long time: excitement and intrigue. I started reading clinical books, listening to psychology podcasts, and asking myself a lot of deep questions, and as it often does, one thing led to the other, and I have some news to share with you folks. Starting in the fall, I'll be entering Point Park's Master's program in Community Psychology with a focus on gender and sexuality studies. I have a lot of plans and ideas for how I want to merge this with my literature classes and writing paths, but in order to do that, I need some more training and I'm hoping this path continues to be an inspiring journey for me and my intellectual pursuits.
On the writing/teaching front:
In my one graduate class, we've been focusing on archetypes and representations of the poet, the witch, and the mother. We talk a lot about inward reflection and memoirs, rage, shame, and vulnerability, and it's going to be a powerful semester. This is the booklist for our upcoming term: We Have Always Lived in the Castle by Shirley Jackson, Animal Wife: Stories by Lara Ehrlich, M Train by Patti Smith, Mad Girl's Love Song: Sylvia Plath and Life Before Ted by Andrew Wilson, Birthday Letters by Ted Hughes, Depression and Other Magic Tricks by Sabrina Benaim, Woman Without Shame: Poems by Sandra Cisneros, Escaping the Body: Poems by Chloe N. Clark, Witch by Rebecca Tamas, and. The Truth is Told Better This Way by Liz Worth

In another one of my graduate classes this semester, I'm working with my student on editing and exploring the body. We're discussing different forms and approaches to poetry and then really looking at and dissecting the line. Below is our reading list: Eve by Annie Finch, The Sorrow Festival by Erin Slaughter, Internet Girlfriend by Stephanie Valente, Depression and Other Magic Tricks by Sabrina Benaim, Woman Without Shame: Poems by Sandra Cisneros, Escaping the Body: Poems by Chloe N. Clark, Sorry I Haven't Texted You Back by Alicia Cook, Poetry as Survival by Gregory Orr, and A Broken Thing: Poets on the Line by Emily Rosko and Anton Vander Zee.

With my third graduate mentee, we'll be working on the intersection of horror, true crime, and thriller this time around. Here is our booklist for the semester: The Science of Serial Killers: The Truth Behind Ted Bundy, Lizzie Borden, Jack the Ripper, and Other Notorious Murders of Cinematic Legend by Meg Hafdahl and Kelley Florence, My Sister, The Serial Killer by Oyinkan Braithwaite, Just Like Mother by Anne Heltzel, Manhunt by Gretchen Felker-Martin, Daphne by Josh Malerman, Just Like Home by Sarah Gailey.

The reading list for my Women Write Horror class at PPU this semester–which has just been an absolute blast to teach so far!--is: Monster, She Wrote: The Women who Pioneered Horror and Speculative Fiction by Lisa Kroger and Melanie Anderson, The Dangers of Smoking in Bed by Mariana Enriquez, Bunny by Mona Awad, Sisters by Daisy Johnson, Night Bitch by Rachel Yoder, My Sister, the Serial Killer by Oyinkan Braithwaite, and Her Body and Other Parties by Carmen Maria Machado.

Uncover the blood-soaked history and folklore surrounding the vampire while learning how to explore its archetype and leave new bite marks on the modern world. Interested? I'll be teaching Writing the Vampire via LitReactor in February–class starts on the 7th, so be sure to sign up if you haven't yet.
I was honored to host Jessica Drake-Thomas (@bad_witchery) in The Madhouse today where we talk about poetry, the occult, and her upcoming collection Bad Omens, which is available for preorder now. You can read the interview here and check out my review of her past collection Burials here.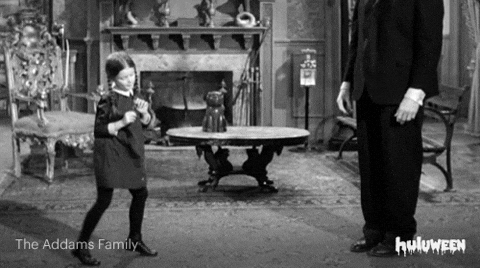 (RIP Lisa Loring--you brought me so much joy).
This month, I read:
Lovesick, Issue 2 &3 by Luana Vecchio

I Hate Fairyland, Issue 2 &3 by Skottie Young

Book of Slaughter by James Tynion IV

House of Slaughter, Vol 2 by James Tynion

Something is Killing the Children, Vol 5 by James Tynion

Lore Olympus: Volume 3 by Rachel Smythe

Did You Hear What Edie Gein Done? by Harold Schechter

The Science of Serial Killers: The Truth Behind Ted Bundy, Lizzie Borden, Jack the Ripper, and Other Notorious Murderers of Cinematic Legend by MegHafdahl and Kelly Florence

One of our current WCSU MFA candidates wrote an article in response to the Bryan Kohberger killings and it's a well-written and insightful piece on the intersection of criminology and psychopathology. If you're interested in reading it, you can access it here.

Monster, She Wrote: The Women Who Pioneered Horror and Speculative Fiction by Lisa Kroger and Melanie Anderson (reread)

The Examined Life: How We Lose and Find Ourselves by Stephen Grosz

Bad Omens by Jessica Drake-Thomas (make sure you folks buy this when it goes live!)

Just Like Home by Sarah Gailey

Elegies of Rotting Stars by Tiffany Morris

I'm still working through Literally Dead: Tales of Halloween Hauntings edited by Gaby Triana, and this month I read "A Halloween Visit" by Dana Hammer, which I absolutely loved! I also read: "Bootsy's House" by Dennis K. Crosby, "Soul Cakes" by Catherine McCarthy, "Halloween at the Babylon" by Lisa Morton, and "Ghosts of Candies Past" by Jeff Strand, which had me cracking up in the best way!

I've also been casually reading Les Femmes Grotesques by Victoria Dalpe, which I've really been enjoying. So far I've read "The Grove" and "Mater Annelida"--and I can't stop thinking about the latter. I'm really enjoying the collection so far and looking forward to reading more!

"The H Word: The Missing and the Murdered: True Crime as Content" by Cynthia Pelayo
"The Hunt for the Leather Apron" by G. Neri
"Tiny Little Wounds" by Carlie St. George
On the media front:
Disenchanted (2022), The Wonder (2022), American Psycho 2 (2002), Life After Beth (2014), 7 Women and a Murder (2021), Sorry About the Demon (2023), Morbius (2022), Kimi (2022), Wendell and Wild (2022), Luckiest Girl Alive (2022), Smile (2022), Megan (2023), Glass Onion: A Knives Out Mystery (2022).

Cabinet of Curiosities:

"The Mumering:" I have a deep love for horror that surrounds or focuses on birds, so this episode was right up my alley. Plus, throw in some ghosts, meditations on grief, anger, and fear, and I'm there.

I finished watching the last episode of Queer for Fear, which I super loved because it was all about lesbian vampires and bisexual horror. Yes. Please and thank you. If you haven't watched this series yet, I can't recommend it enough. This was wildly powerful and educational and it reframed how I think about a lot of movies while confirming how I felt about certain ones, too, especially in my adolescence. Also, I haven't seen Heavenly Creatures and I think I need to change that soon.
Archive 81: I devoured this. Completely obsessed. This definitely has become one of my favorite limited series.
The Dr. Seuss Baking Challenge: I randomly found this on Prime, so I had to watch it. I love the color and whimsy of Seuss, so this was a lot of fun to see translated into the baking world! If you like baking shows, I'd recommend giving this one a go!
Ginny and Georgia, Season 2: Ah, what an ending! This season was somehow even more intense than the first and I felt my breath stuck in my throat on more than one occasion. This isn't something I would usually watch, but I'm glad I gave it a go when it first came out because I'm completely hooked.
Trixie Motel: I was browsing on HBO for something to watch that wasn't horror-related (I know, I was shocked, too!) and well, I love drag queens and a good DIY project so this was an easy binge for me. My favorite part though, was when Evie clapped during all the room reveals, ha.
Junji Ito Maniac: Japanese Tales of the Macabre: It's no secret that I love me some Junji Ito, so I've been savoring this series and trying to watch it slowly. I watched "The Strange Hikizuir Siblings: The Seance," which was a story I wasn't familiar with but ended up really enjoying, and then I watched one of my favorite stories of his "The Hanging Balloons."
The Last of Us: Dennis and I watched the first episode of this and it completely decimated my heart (in a good way, but damn). I definitely want to continue watching, but I think this is going to be a slow watch for me.
Podcasts:
Also as a reminder, if you enjoy and appreciate the work we do here in The Madhouse, you can show your support for the blog by "buying a coffee" (or two!) for our madwoman in residence: me! As always, I thank you for your time and support and I look forward to serving you another dose of all things unsettling and horrifying soon.
Best,
Stephanie