Hello Friends and Fiends—
Blessed and belated Beltane and Walpurgisnacht! We're all recovering from this weekend's bonfire (Evie's first!) and rallying after a comic event Dennis and I vended at. It was Dennis's first time going to an event as an independent bookseller, so I'm really excited to share this with him and celebrate all of his hard work—which has included a lot of all-nighters, endless amounts of cataloging, and more comic book boxes in our house than I care to admit. Sass aside though, it was a lovely event and everyone was really nice and welcoming to both of us. I'm looking forward to going to some more events with him and co-selling some of my stuff as well. We have big plans on the horizon, so I'll be sure to keep all my horror fans updated. In the meantime, you can follow us on Instagram, me @theHauntedBookshelf, and Dennis @WanderingComics.
April was a pretty great month overall. I went back to work in the middle of the month, and honestly, I handled it better than I thought I would. It feels good to get that part of myself and my routine back, and it's helped my mental health a lot. I will say that the days feel even more of a whirlwind now, so it's going to take a minute for me to readjust to yet another schedule, but we're all doing well with it, which is what's most important.
Lots of other cool things also happened this month. I fell down the true crime rabbit hole pretty obsessively (this happens every couple of months, but admittedly, it's been a while) and I watched and read crime stories pretty much exclusively, and it was a lot. I think between the two of us, I've had my fill for a while, but it did encourage me to sign up for two classes in the fall: Theories of Personalities and Critical Perspectives in Psychopathology. I'm really looking forward to them both and I think they'll help me with my writing and teaching a lot, which is always a plus. For those who don't know, I've been low-key studying psychology and philosophy over the past year or so in an effort to learn more about criminology and the science of evil, so you know, normal stuff that people do when they have free time…
Outside of that, I grabbed some cool merch from Fright Rag and Fangoria this month, and then Dennis and I went to see Jack White, which was phenomenal. It was my second time seeing him and he always delivers an amazing show, but this time I was excited to hear him play some songs from his Raconteurs days. It "takes me back" to some of my favorite moments and memories in my 20s.
I also attended a ritual workshop led by Pam Grossman and Janaka Stucky: Hecate's Dark Moon. It was my first longer ritual/meditation since having Evie, and everything about this class was just such a gift. I felt so relaxed and connected and my body felt liminal and light and it was just marvelous. I'm so happy that they were my introduction back into the deeper parts of my practice. Both of them are pure magic and I'm always happy to support and/or be a part of anything and everything they do.
On the writing/teaching front:
This month I read:
On the media front: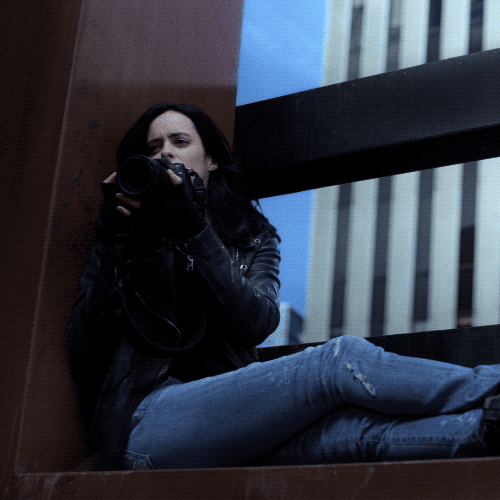 May starts my summer schedule, so I'm hoping to dive into some side projects here soon. I have two editing projects I need to finish up, not to mention some of my own personal writing that I need to jump back into, so I'm hoping that the creativity is planning on flowing this month because I'll need and happily take any and all help I can get to write "the end" on a few manuscripts.
Oh, and I bought another pair of Crocs and I will not be shamed for it. Those shoes are comfy AF, and I love living in them. I've also gotten really into birdwatching in the morning…so maybe I have some more cottagecore tendencies to my personality than I was aware of? Either way, I'm fine if life slows down a bit. I feel like I've been running a marathon for 33 years and I'm ready to take a break and enjoy a slower pace for a while.
Best,
Stephanie