Hello friends and fiends—
Happy December! Can you believe we're approaching the end of the year? I certainly can't, and what's even crazier to think about is how in a couple weeks I'll have a little one snuggled up to me soon while I'm writing to all of you.
November was filled with a special type of Wonderland magic as we celebrated our babe with a whimsical tea party/baby shower. There were Mad Hatters, white rabbits, flamingos, and lots of other beautiful, curious decorations, and it felt surreal to be sitting there, drinking tea, all the while knowing I'll get to share my love of Alice in Wonderland with our kiddo soon. Again, I want to thank everyone who took time out of their schedule to visit, send gifts, check in on me, and/or come to the shower to share in our joy. My college roommate, Kat, even went on this insane 570+ mile round trip adventure to spend less than 24 hours with me, and it was the best present I could have asked for. Truly, I feel lucky to have such wonderful, caring people in my life.
Outside of the shower, we've been working on putting together the nursery, which I'm happy to report is done (sans the decorations). December will mostly be nesting for me in there, but I have some cool ideas for how I want to insert some more magic into the room. I'll post pictures when I can, but let's just say for now that I've spent way too much time on the ShopDisney website, and I'm probably one of their new favorite customers.
We got to spend some time with family around Thanksgiving this year, which was lovely, and I even made my own cranberry sauce this year, which I think is gonna be a keeper, but maybe with less sugar next time. We (and by we I mean Dennis and my dad) also put some new flooring in downstairs, which looks marvelous and really elevates the entire space, even if it does scare the dogs a bit and send them into an existential game of "the-floor-is-lava."
When it comes to stuff I've been doing just for me, it's been mostly activities that cut down on stress. I'm moving a lot slower these days and the fatigue is back with a vengeance; plus it looks like I ate a family of turkeys after Thanksgiving this year.
Don't tell anyone though, but I'm actually quite fond of my bump. It's refreshing and beautiful in a way I wouldn't have expected, especially because I often struggle with dysmorphia.
Having said that, it's the perfect time of year to drink some cocoa and watch Christmas movies, which is mostly what I've been indulging in because I want all the happy thoughts in my head right now. I'm still trying to take my (almost daily) walks, and I've also started listening to Cornel West's Philosophy class on Masterclass, which feeds my brain in a different, wonderful way. Essentially, I'm taking it easy, not putting any pressure on myself, and listening to my body. I hope this way of thinking is something that carries over into post-partum because I like this version of me that is focused on self-care and gives herself a break now and then. She feels kinder.
On the writing front:
This month, I read:
Nothing But Blackened Teeth by Cassandra Khaw
Ask Baba Yaga: Otherworldly Advice for Everyday Troubles by Taisia Kitaiskaia
The Houseguest and Other Stories by Amparo Davila
I saw the trailer for The Black Phone the other day, and then shortly after, learned it was based on a Joe Hill story. Needless to say, I grabbed 20th Century Ghosts from my library and immediately found/read it. Looking forward to this one next year, and I'm excited to continue making my way through Hill's collection, too.
Cinderella Ate My Daughter: Dispatches from the Frontlines of the New Girlie-Girl Culture by Peggy Orenstein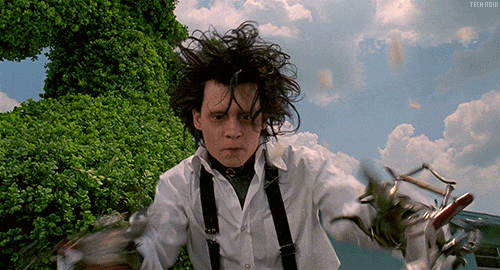 On the media front:
I watched: You Should Have Left (meh), Creature from the Black Lagoon (swoon!), There's Someone Inside Your House (meh), and Old.
I finished watching I Know What You Did Last Summer, which was okay. I liked the beginning a lot, but the ending kind of fell flat for me. Having said that, I'm a sucker for teen slashers, so I still had fun with the series overall. Season 5 of Riverdale though? This one didn't make the cut, and not just because it was primarily one long musical (okay maybe that had a little something to do with it). I just wanted more plot over excess.
Dragula Season 4 still has me tight in its grasps. Some of my favorite challenges have been: Horror Icons Reimagined, the Nosferatu Beach Party (Dahli slayed here!), and Ghostship Glamour (Saint and Sigourney owned this one for me). I'm shook over last night's episode, but I'm happy with our final four right now. It's going to get even more intense moving forward, but I'm so excited to see what the competitors bring. Drag has really gotten me through (& continues to get me through) the pandemic and I have such an appreciation for it now. I can't wait to go see more shows after the baby is born.
We also binged the latest season of Big Mouth and finished The Great British Baking Show—and while my #1 choice didn't win, my #2 choice did, and I was overjoyed! I also randomly watched a few holiday movies, which is uncharacteristic of me considering that they were rom coms, but hey, I'm here for all the light and joy I can have these days, and The Holiday—which I'd surprisingly never seen until now—and Love Hard were cute, welcome distractions that lifted my mood and made me smile.
I also recently made my way through season 1 of The Great, which I fucking loved. I started season 2 already and I'm just completely obsessed. I sometimes forget how much I love period dramas/satire. Huzzah!
I also heavily dove into some podcast episodes this month, this time mostly focusing on the slasher film (with a few exceptions in between):
Now December promises to be a busy month for me: I have four classes finishing up, a short story due, some poems to write, and a LitReactor class to teach that starts tomorrow, not to mention a Labor and Deliver class and final preparations for the babe. Having said that, next to October, December is my favorite month and I'm looking forward to the end of some projects and a new beginning in others. Plus, I always feel better once the tree goes up, and I'm hoping to find some time to make that happen this week.
Until next time,
Stephanie M. Wytovich