Hello friends and fiends—
August is always a hectic month, but we're here, we're moving, and school is back in session baby! I'll be teaching seven classes during the fall semester…yes, you heard that correctly. Seven! They'll be filled with horror, monsters, and all things that go bump in the night, and I'm beyond excited to dig into the material and have some great discussions with my students.
In my undergraduate short story class, I always start us off with a deep dive into Charlotte Perkins Gilman's work, and we're tackling her masterpiece "The Yellow Wallpaper" to kick things off. We're at the midterm point in my MFA class on editing via Southern New Hampshire, and then I started advising two thesis students at WCSU as well. Also on deck at WCSU is a class on horror and the mystery novel, and then a class on middle-grade literature and speculative poetry.
If you're interested in the reading list for the horror/mystery course, we'll be reading:
The Final Girl Support Group by Grady Hendrix
Survive the Night by Riley Sager
If I Disappear by Eliza Jane Brazier
The Maidens by Alex Michaelides
Hangsaman by Shirley Jackson
If you're interested in the reading list for the middle-grade course, we'll be reading:
Scary Stories to Tell in the Dark Omnibus by Alvin Schwarts
The Halloween Tree by Ray Bradbury
Root Magic by Eden Royce
Coraline by Neil Gaiman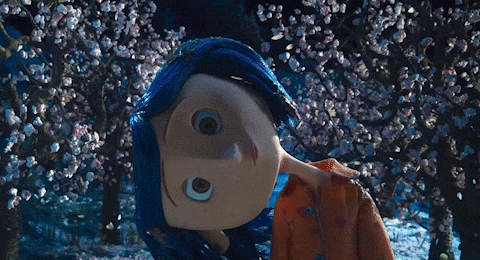 I'm also teaching another section of my
Witch Lit class
this December via LitReactor. It's a mix of lecture, critical study, and creative writing, and we'll talk about everything from the archetypal
characterization of the witch, to the sociological and political influences she's had throughout history, to the embodiment of empowerment and female rage that we're seeing both on and off-screen today. If you're interested in the course, please check it out, and if you have any questions about it, I'm happy to speak to them directly.
In terms of what I've been reading this month, I've done a mix of class prep and pleasure reading:
The Final Girl Support Group by Grady Hendrix
Survive the Night by Riley Sager
Here, The World Entire by Anwen Kya Hayward
The Lost Apothecary by Sarah Penner
Strange Nests by Jessica McHugh
Mexican Gothic by Silvia Moreno-Garcia
Outside of that, Dennis and I have really been enjoying the produce from our garden and we've made some pretty tasty meals with the tomatoes and peppers we've grown. We had a nice little harvest of Cubanelles, green peppers, and jalapenos, and honestly, Dennis makes the best guacamole around, so the baby and I have been pretty happy campers. I also whipped us up a Cubanelle and corn chowder that didn't disappoint, and our mint harvest has been unbelievable, so I have bundles all throughout our house drying now so I can make a nice blend of peppermint tea to enjoy during my third trimester.
We've also been binging True Blood together so that's been a nice comfort rewatch for me, and I even read the first Sookie Stackhouse book recently, so it's been cool to revisit everything and do some compare/contrast. Some other stuff I've consumed media-wise:
I finished AHS Stories and felt blah about it overall. I liked the first two Murderhouse episodes, but after that, I was kind of tuned out.
I started AHS: Double Feature this past weekend and I'm intrigued by the first two episodes. There is some The Shining meets Salem's Lot vibes going on there, so I'm hopeful. I also like the aesthetic and color scheme a lot.
I've been watching Nine Perfect Strangers and digging that a lot. It's giving me major And-Then-There-Were-None feelings and I'm here for it!
I also completely binged The Chair, which I can't recommend enough, especially to all my higher education friends. Totally a great watch as we all held back to school…and to campus this fall.
I also listened to a few podcast episodes here and there: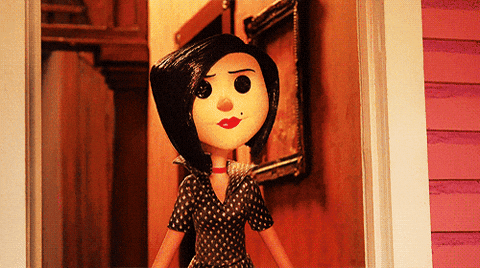 Other than that, I've been working on a bunch of different projects, some of which I just turned in to editors and others that are still under lock and key. If you want to check out my latest LitReactor piece, a letter to Charles Bukowski, you can check it out here. What I can say is that the HWA Poetry Showcase will be going through a final round of proofreading this week, and then it will be sent off to the good people of the HWA so it can be placed into layout to get all dolled up for its debut later on this year.
Needless to say, it's been a busy month, but fall is when I start to really wake up creatively, so I'm always inspired and eager to be working on something while my favorite spooky ASMR channels play in the background.
I hope you're feeling inspired and excited, too.
Only 60 days until Halloween!
Lost in a pumpkin patch,
Stephanie M. Wytovich