Carrie
by Stephen King was one of my favorite movies growing up and it remains one of my favorite books to this day. Most of you are probably familiar with the story: a young girl goes through some pretty scary transformations, gets bullied, puts on a prom dress, and then kills everyone for ruining that dress. As a kid, I remember cheering when Carrie lost it, and it was around that time that I knew I wasn't watching horror movies like the rest of my friends were. I loved monsters, and later on in life, I started to create some of my own, and then later after that, I started sharing my monsters with the world, with all of you.
Being a Guest of Honor at StokerCon 2019 was a definite highlight of my career, and I honestly feel so inspired that truth be told, I want to just lock myself in my office for the next three months and do nothing but write (and I should because I have a ton of stuff in store for you all soon!). You see, our community is nothing like Carrie White's was. It's welcoming, it's loving, it's a family that gives you knives to play with instead of lodging them in your back when you're not looking. We walk into parties covered in blood and when we accidentally throw a chair across the room, people cheer instead of running away. What I mean to say—telekinesis issues aside—is that with this group of people, our differences are celebrated, encouraged, and supported. Here, we've found our tribe: we're home.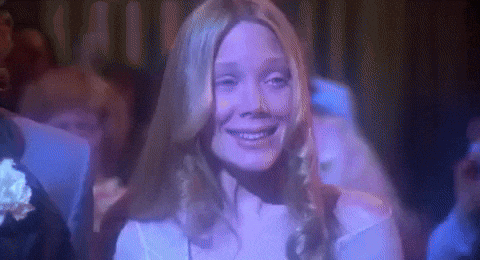 From the moment I walked into the Grand Amway Hotel, I was bombarded by hugs, and I don't think that I stopped hugging people until I literally got into my cab to leave. It was a wonderful weekend filled with discussions about genre, diversity, and inclusivity, and I met so many brave people who were willing to tell their stories and share their experiences, both good and bad in hopes of making a difference.
*A big thank you to Krystal Hammond for putting together the "When Your Life Becomes the Horror Story: Writing Through Personal Tragedy" panel, and hugs and thanks to my fellow panelists Brian Keene, Cnythia Pelayo, and Mary Turzillo for their strength and bravery. I'm happy and blessed to know all of you.
Thursday was filled with a quick nap after we got in and then appropriately followed up with lunch/beers with Brian Kirk. Which reminds me—have you read Will Haunt You yet? If not, you should fix that! I then got to see more friends later on that night after the opening ceremonies and was thrilled to see so much of the RDSP crew there. Lisa Morton did such a wonderful job welcoming us all to the conference and I want to take a moment here to thank her for being our fearless leader these past four months. She was and remains an absolute rock star.
Friday was a total blast because I got to spend more time with Kathe Koja, Josh Malerman, Robert R. McCammon, and Kaaron Warren (who can karaoke better than anyone I've ever met!). We talked about how horror is the original literature, and then I told everyone about how I mummified a cat when I was 17 for my graduation capstone. This sparked a lot of laughs and a lot of questions, and when McCammon wants to know more about your mummification process, well, you stop and tell him about your mummification process. Talk about an ice breaker!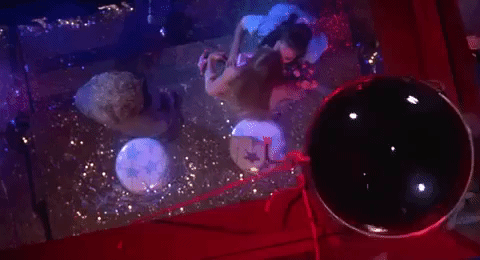 Saturday was filled with panels about film and poetry, about mental health and feminism, and I got to sign a ton of books and even share a reading slot with friend and colleague David Cowen (whose poetry you should also read). I also particularly enjoyed being on the Dr. Caligari panel with Andy Davidson, Jonathan Lees, John Skipp, and Amanda Trujillo. Talk about a great discussion! A big thanks to Nicholas Diak for being a fantastic moderator (and for hooking me up with some new music).
After that, it was time to change for the Stokers and sneak in a drink with some old friends before the banquet. Dinner was great and full of laughs, and Jonathan Maberry killed with his opening speech—seriously, I was in tears—and he also dropped news that the new vision of Weird Tales is going to go live in July. I'm super stoked about this because I'll have a selection of poems appearing in the first issue:

"Erasure," "A Woman Who Still Knows How to Die," "Outside the Shells of Horseshoe Crabs," "Due to the Memory of Scars" and "What Waits in Trees."

I also got to present the award for best first novel (congrats Gwendolyn!) and watch Raw Dog Screaming Press accept the Specialty Press award, an award that they are so incredibly worthy of that it feels my heart with joy. Plus, add in that my editor Eugene Johnson won best non-fiction with It'sAlive: Bringing Your Nightmares to Life and phew! It was a wonderful evening.
Needless to say, Sunday was (and is always) a bittersweet day because it's time to head home, but I welcomed the sleep and a few quiet moments to think about all the memories that were created this weekend. I got to chat with my friends and clients about new books and ideas, finally got to meet Gabino Iglesias, Saba Razvi, Becky Spratford, and Brian Keene, and made a ton of new friends who I'm excited to get to know better and share lots of book recommendations with.
I have a lot of fun stuff coming up and out for you all this year, so keep your eyes and ears open! I will say that my next poetry collection The Apocalyptic Mannequin is coming our on August 15th from Raw Dog screaming press, and you can read more about it here. I'll be sure to update you all with the cover reveal and some other fun announcement as soon as I can.
Again, a big thank you to the HWA, to Brian Matthews, Lisa Morton, Rena Mason, Brad Hodson, all the volunteers, and all of you for your love, your friendship, and your support. This past weekend was a surreal, beautiful dream, and I felt like a Prom Queen.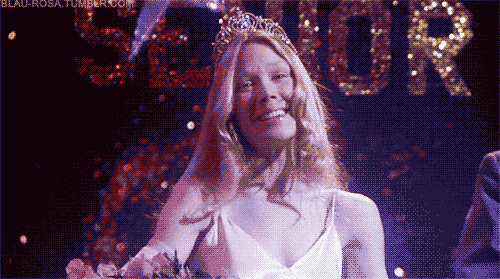 With pig's blood and flowers,