Today in the Madhouse, I'm sitting down with two of my favorite poets, Marge Simon and Bryan D. Dietrich, to discuss their upcoming poetry collection The Demeter Diaries. Now as a long-standing vampire fan--and a girl who has been mistaken for them about a half dozen times in her life--when I first found out about this book, I was turning-over-in-my-grave excited! I'm a sucker (ha) for those pale, suave monsters, and whether they're rocking a leather jacket like in The Lost Boys or dancing in candlelight like in Interview with the Vampire, chances are, I'm swooning and terrified somewhere in a corner watching it all happen.
Now
The Demeter Diaries is a record of love and longing and the inevitable horror that arises between the minds of Mina Harker and Vlad Dracula as they court one another in waking dreams. The dialogue, written in both poetry and prose, imagines a psychic connection that develops between the two even before Dracula arrives in England. As Dracula makes his way from Transylvania to Whitby on the doomed ship Demeter, the two would-be lovers transmit their thoughts across the waves and lands that separate them, alternately wooing and terrifying one another with the idea of love eternal and all the dark delicacies necessary to ensure it. Imagining the ultimate freedom of two beings bound together in darkness, the story reaches a very different climax than the one Stoker imagined.
Needless to say, if fangs and blood lust
are your bag, then you'll want to find a coffin, cozy up, and settle in because it's feeding time here in the psych ward.
*SMW: Tell us about your collection. What gave you the idea to create in this world, and in your opinion, what does it represent at its most literal and figurative heights?
BDD
: I have always been both fascinated and horrified by the image of the Demeter sailing blindly into harbor with no crew, its deceased captain bound to the wheel. Of all the films that have been made, based closely or loosely on Stoker's original, none but Nosferatu come close to doing justice to the potential of such horror—a dead ship, a dead crew, a dead man at the helm, an undead power lurking in the hold. Later, tangential films come closer to the atmospheric possibilities: The Fog, Death Ship, Ghost Ship. But still, none of these have Dracula, a figure who embarks on this journey to find the love of his life, willing to risk his own, willing to crawl over the corpses of so many to get to a woman he intends to turn to the dark. At its best, this story becomes a metaphor for all love, divine or diabolic. We all want a partner with whom to spend eternity. We all want love. And love itself, when we find it, when we seek it, when we miss it, is always the same—a feeling that we've flown, fallen, been gifted, been cursed, been penetrated and slowly bled until the dull ache of longing saps us cold and sets our nerves on fire.
MS:
I'll never forget that moment – Bruce and I sat down on the pagoda deck after breakfast two years ago and Bryan came over for a chat.

We were all there at the International Conference of the Fantastic in the Arts (ICFA) in Orlando, Florida.

Out of the blue, he said to me, "How would you like to join me in a collaboration? I've this idea in mind, The Demeter Diaries –an alternative story not in the book, about the trip Vlad makes to be united with Mina. And you take Mina's role."

I had recently finished discussing Carmilla and a few other books of that era with my Literary Darkness Good Reads group. I was ready to roll!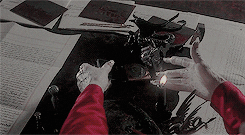 *SMW: What was your favorite part of the collection to create and explore, and then to play devil's advocate, what was the hardest for you?
BDD
: Actually, I played the Devil's advocate throughout. I was the voice of Vlad the Impaler, Vlad Dracula, the Dragon of Transylvania. Evil is a seduction, a wasting of will, an exercise of power outside the self, outside what we call human. Playing to that failure in all of us, that strength we want even when we know it isn't what we think but want it anyway… That was delightful, particularly during these past two years when I myself felt truly helpless in the face of life events so bad they made me envy Renfield.
MS
: My favorite part was building upon the setting (locale of Mina's home) her language, the cultural mores of the Victorian era, as well as foreshadowing Vlad's influence on her such as her lack of appetite, a growing fascination with blood, and fading affection for Jonathan Harker. This, of course, is an alternative plot to the original Dracula.

The hardest part besides waiting for Bryan's response was getting the ending just right. We had to work things out via Messenger, which was not an easy feat.
*SMW: One of my favorite aspects of this collection is how well romance and horror build off of each other. When writing, how did you find a balance between the two genres?
BDD
: My first collection of love poetry, The Monstrance, was a sequence of poems about the Frankenstein Monster and a gypsy. My second was titled Universal Monsters. The first dealt with falling in love, the second with falling out of it. It is no accident both of those books, and now this one, revolve around metaphors of the monstrous. I don't know that there is ever a real distance between love and loss. We are all hemosexuals, bathed in the blood of what we want and what we cannot have, even when we finally, horrifyingly find it.
MS
: Bryan's Vlad was fresh and new to me. I knew that Bryan would use no clichés, I loved his poetry. And I had no preconceived ideas. Our characters developed as we went along. It was magic. I don't think we did anything at all to balance the genres. The balance just happened. Of course, I write a lot of dark poetry and short fiction. Mina's part is neither rhymed nor free verse. It's prose poetry. With prose poetry, you can show rather than tell a young woman's passion while revealing her secret thoughts. Plus, the form provides interesting contrast to Bryan's part(s).
*SMW: Because this collection is made up of letters to and from Dracula and Mina, I'm curious—did you have to do any research for this book? For instance, did you re-read Dracula by Bram Stoker?
BDD
: I have taught the book a number of times, as well as films based upon it. But, yes, I re-read it again and also re-watched many of the film versions, two in particular: Bram Stoker's Dracula (1974) and Bram Stoker's Dracula (1992). The second was written by James V. Hart, but is deeply indebted to the first film of that name which was adapted from Stoker's novel by Richard Matheson. Both are phenomenal in their own ways, particularly the second's direction by Francis Ford Coppola, but both owe their deepest pathos to Matheson's re-visioning of Dracula as a sympathetic character.
MS
: Rather than read Dracula, I researched extracts and plot summary. I reviewed scenes from Lugosi's Dracula, especially when Harker arrives at Vlad's castle. I also watched the Gary Oldman version again. But our story departs from the original Dracula. As I mention in #1, I did more to research the times and locale, the fashions, customs, treatment for sleeplessness, etc.
*SMW: How was your experience collaborating with each other? Can you speak to your process a little?
BDD
: This process was collaboration in its purest form for me. True call and response. I would write a poem and Marge would respond. Marge would write a poem and I would respond. However, that oversimplifies the experience I think. Actually, Vlad would communicate with Mina and Mina would communicate with Vlad and both would communicate simultaneously somehow, as if it were really happening in some eldritch fashion. Further, I posed this project to Marge when I was in a very dark place in my life and my writing. I needed something, someone, to help. Marge/Mina came to my rescue and returned to me a spark I feared I had lost. In fact, the last several poems of the collection were first drafted during the month and a half I was in the hospital recovering from emergency spinal surgery. This book let me rise and walk again.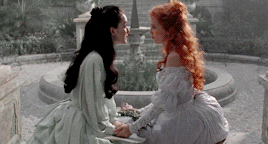 *SMW: I think at one time or another, we've all gone through a vampire phase. For me, it started in middle school where I would read every trashy, paranormal romance I could get my hands on, and then as I got older, I started to move away from the romantic archetype of the vampire and settle in with the anarchist bloodsucker. Where did your dance with vampires begin and how has it changed throughout your life?
BDD
: I read Dracula first, then all of the Poe precursors, then Carmilla, and from the time I was five or six I watched every vampire movie ever made, but eventually it was Anne Rice's Interview With the Vampire that shook me to my core. It has been hard to buy into most vampire stories since then. When the genre finally reaches the high mimetic, it has little room to grow. I hope our book pushes that envelope just a tiny bit further.
MS
:
Vampires! I published poems & stories for magazines like Alayne Gelfand's Prisoners of the Night, as well as providing illustrations for stories & poems therein; I still sell my poems and flash fictions to Night to Dawn, edited by Barbara Custer. I have been illustrating vampire covers and stores for decades, but I try to take a different tack. I am tired of seeing illo's of vampires with long fangs tearing into a mortal's neck. It's soooo yawn. Sure, I read most all of Ann Rice's vampire series, as well as Nancy Collins' Sonya Blue (Sun Glasses After Dark) series. Robert Steakley's Vampire$ wowed me, but what Hollywood did with the plot was trash. Only recently, I've discovered Gary Raisor's exceptional novel, LESS THAN HUMAN. Totally unique take on the nature of the Vampire.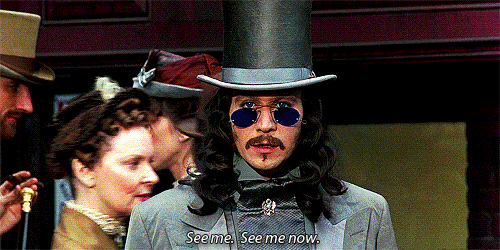 *SMW: Besides Dracula, who is your favorite vampire and why?
BDD
: Louis de Pointe du Lac, the xenomorph in the Alien films, Eli from Let the Right One In, Spike, Angel, and the various vampires from I Am Legend, Near Dark, The Historian, and The Passage. Using a trope, reimagining a myth is hard. This is why so many genre stories fail or simply slog along through cliché after cliché. The vampires listed here go beyond, they challenge the stereotype, they expand the archetype, and they teach us more about our lives, instead of simply feeding our appetites. We need to be more than just vampires.
MS
: My favorite vampire is not anyone on the Buffy series, but I loved the movie! Favorite probably is the vampire Lestat because of his captivating personality. Second would be Sonya Blue – what a tough gal, like Wonder Woman without that sexy patriotic outfit.
*SMW: I could talk about vampires in film until I take my last breath. Some of my favorite are Only Lovers Left Alive, The Lost Boys, Near Dark, Let the Right One In, and A Girl Walks Home Alone at Night. What are some of your favorites and how have they influenced your writing now and over the years?
BDD
: Well, I could repeat all of the ones I've already mentioned, but I have to go with Coppola's Bram Stoker's Dracula, Nosferatu, and Alien (also the film that Alien was based on, Planet of the Vampires). All three of these trade more in mood and metaphor than in blood or bedlam. I hope that my writing, like these films, is made of more than
Papier-mâché and plastic teeth. I hope it really is bone and brain matter and blood.
MS
: Bryan -you're the movie buff!

I enjoyed Nosferatu, the noir version.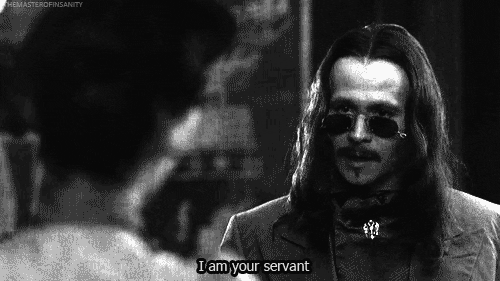 *SMW: What is next in store for your readers?
BDD
: Currently I am co-writing a book of poems set on Mars with Steven Erikson titled Under the Moons of Fear and Terror. I am also halfway through a new paranormal detective novel and have been marketing a horror novel titled Strawberry Girl.
MS
: A collection of poetry and flash fiction with Mary A. Turzillo, VICTIMS, and more!
*SMW: What advice do you have for writers working in fiction or poetry?
BDD
: Cultivate your masochism (it will be hard), your patience (it will be long), and your ego (it will take a beating). But, at the same time, develop your kindness and your humility. You will need all of these things in different measures to survive. Nothing worldly matters, not fame, not money, not prizes. If you are writing in service of these things, stop. Good writing, real writing is a calling. Believe in the words you serve, serve the words you love, love the world you are allowed to write such words within.
MS
: READ READ READ. Books by writers you admire. Books by writers you never heard of. Join Good Reads discussion groups. Join the HWA, which offers on-line writing courses.

Attend Stokercon and take some of the Horror University writer/editor related classes. Good luck!
Blurbs for Demeter Diaries
:
"Did you ever think that "Dracula" was a little biased against the vampires? And maybe if you heard the story from the other side, it might come out a little different? Well, Bryan Dietrich and Marge Simon show you the other side. And maybe it comes out a little different. I charge you: read this one, and find out."—Geoffrey A. Landis, award-winning poet and science fiction writer
THE DEMETER DIARIES is an intriguing retelling of DRACULA in prose poetry form.
Original, compelling, concise, and precise as one might suspect from two top notch poets.
This is a must read for fans of the original novel. Highly recommended. —Gene O'Neill, The White Plague Chronicles

What a wonderful idea for a poetry collection! Bryan Dietrich and Marge Simon have collaborated on The Demeter Diaries, a conversation in poetry between Mina and Vlad from Bram Stoker's Dracula. Vlad's lines are suitably tight, classical, the use of enjambment tightly locking the lines together and emphasizing Vlad's considered choice of words--after all, he's had a few extra decades to think about them. Mina's lines are long and prose-like, evoking her enthusiastic romanticism with a kind of breathlessness. It's well-suited to her part in this dramatic dialogue, allowing her to show off her lady's education and quote from her reading (in this case segments of the poetry of Keats and Poe). Simon and Dietrich appropriately end the sequence with two poems in parallel, with short lines from each alternating down the page as the lovers call and respond. An impressive collaboration.

–Steve Rasnic Tem, Multiple Stoker and International Horror Guild Author
"A wicked read: sensual, romantic, transgressive. Lovers dancing in a maelstrom of death and desire. This would be a great stage-play for the right two actors. They'd have to be very thin, the woman very young, the man brooding and handsome, both pale, with very red lips." –Mary Turzillo, Nebula and Elgin winner, author of Bonsai Babies.

"A cool and very creative interpretation of Bram Stoker's voyage of the Demeter." —Dacre Stoker, great grandnephew of Bram Stoker, co-author of DRACUL.
Marge Simon lives in Ocala FL. She is a retired art teacher with an MA in Fine Arts and a minor in English Lit from the University of Northern Colorado. Her fiction and/or poetry has appeared in Asimov's, Daily Science Fiction, Bete Noire, New Myths, and Polu Texni. Her works may be found in anthologies such as Tales of the Lake 5, Chiral Mad 4, You, Human and The Beauty of Death. Marge has won the Bram Stoker Award, the Rhysling, Elgin, Dwarf Stars and Strange Horizons Readers' Awards; she serves on the HWA Board of Trustees, maintains a newsletter column, Blood & Spades. Marge is the second woman to be acknowledged as a Grand Master Poet of the SFPA, and is on the board of the Speculative Literary Foundation. She attends the ICFA annually as a guest.
www.margesimon.com
Bryan D. Dietrich is the author of seven books of poems and co-editor of an anthology of superhero poetry. He has published poems in Asimov's, Weird Tales, Strange Horizons, The New Yorker, The Nation, Poetry, Ploughshares, The Paris Review, and many other journals. He has won the Asimov's Reader's Choice Award, The Paris Review Prize, a "Discovery"/The Nation Award, a Writers at Work Fellowship, and has been nominated for both the Pushcart and the Pulitzer. Former President of the Science Fiction & Fantasy Poetry Association, Bryan is Professor of English and Chair of the Division of Arts & Letters at Newman University in Wichita, Kansas. He is currently co-writing a book of science fiction poems with the author Steven Erikson. www.bryandietrich.com