Hello, Hello, and Welcome to Werewolf Wednesday!
Today in the Madhouse, I'm chatting with
Max Booth III
about his most recent novel,
Carnivorous Lunar Activities
. If you haven't picked up this fabulous werewolf romp yet, I can't recommend it enough; in fact, you can read my review of it
here
.
Now, I don't know about you guys and gals, but when it comes down to monsters, werewolves are some of my favorite creatures to explore. Because they're driven by their ids, they're forever looking to lash out, find food, and just burn off some anger, and as a result of that, we get to see some beautifully grotesque violence juxtaposed against an equally intense transformation scene, and when it comes down to it, that's really the heart and soul of the werewolf arc: the cycle. I won't beat you over the head with Jung here, but there's a lot to be said about how werewolf stories are dealing with our shadow selves, the darker sides of our personality that we choose to keep repressed, hidden, and Max and I will talk about that a bit more later on, but before we dive in, go ahead and follow him on Twitter @givemeyourteeth and on his website at:
TalesFromTheBooth.com.
Plus, if you're looking for some other killer werewolf stories, I'd recommend picking up the following:
With silver bullets and a torn throat,
Carnivorous Lunar Activities
is an action-packed and dark comedic werewolf novel that was picked up by Fangoria. First off, congratulations—that's wonderful! What gave you the idea for the book, and what does it represent to you at its most literal and figurative heights?
Thank you so much! The idea from the book came from wanting to challenge myself into writing a single-location novel. I love films with limited settings (Rope, Resolution, The Autopsy of Jane Doe, etc) and wanted to the same kinda set-up with my own take. Very early on an image formed of a man handing his best friend a handgun and asking him to shoot him. The rest of the plot simply unfolded from that initial idea. Why would he want to be shot? Well, maybe he's a werewolf. How did he become a werewolf? Eventually these questions and answers formed a full-length book.
I didn't set out to write a novel about friendship, but somehow that's exactly what happened. My two main characters, Justin and Ted, they grew up together but drifted apart in their late 20s. I feel like that does something to you. To lose touch with your childhood BFF and, after a couple years, to suddenly be forced back into an intense situation with them. One second they might seem like a complete alien to you, then another second passes and it's like you've never stopped hanging out. Friendship is weird, and I explored it to hell and back in this book. It was never my intention, but I guess I rarely intend anything when I write. Shit just happens and I go with it. Sometimes it works, but most of the time it doesn't. I think, in this case, it works. I hope so, at least!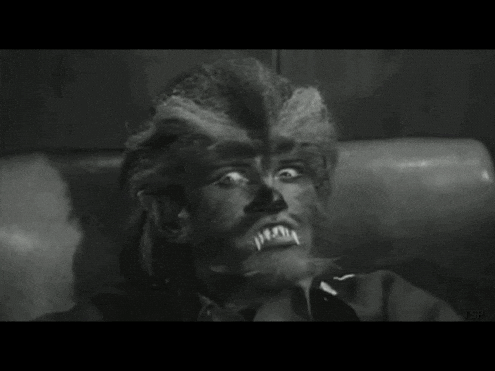 I think it's safe to say that most horror fans great up reading Fangoria. What is your first memory attached to the magazine? Why were you drawn to it in the first place as a reader, and then later as a writer?
Once in a while, if I hunted deep enough, I'd find a stray issue of Fangoria hidden in my local grocery store. Usually I had to climb behind several stacks of gun and celebrity magazines, and then there it'd be: a glorious, disgusting cover advertising everything I loved in life. I can't remember a time when I did not adore horror. For there to be a publication specifically geared toward the genre? I couldn't imagine anything cooler, and I still can't. For that name to be slapped on the cover of one of my books, it's insane. I can't believe I'm working with this company and I don't think there will come a time when it truly sets in. I want to be involved with Fangoria for the rest of my life.
Ted and Justin are the main characters in this book, and they have a rapport with each other that only long-time friends do. How do you go about building their characters and their relationship to one another?
Ted and Justin are very similar to the kind of people I've known my entire life. Their chemistry together didn't immediately click, but that's the joy of having the freedom to do multiple drafts on a project. With this book in particular, I wrote the first draft as dialogue only, then went back on future drafts to add regular prose. Each new draft also saw me tweaking and rewriting the dialogue. Eventually, each character's individual voice found each other. Justin is the sort of person who has never grown up. He's still living in his parents' house, he doesn't have a job, he thinks dogfighting is "cool." He's a classic fuckup. Ted, on the other hand, he's tried to embrace adulthood. He likes to believe he's better than Justin. But as the book progresses, we start to learn that maybe Ted and Justin aren't so different after all, and maaaybe it's more difficult to escape your home town than one might think.
When readers pick up a werewolf novel, the expectation of violence is high. I've found that this is always a fine line to walk for some readers, not to mention a tricky balance for writers to achieve. How do you approach writing violence in your works, and are there any lines or subject that you won't cross or write about? Is there such thing as too much gore?'
I highly dislike the term "gore for gore's sake" being used negatively, which I tend to notice in a lot of horror movie reviews. I love gore. I love violence. In my fiction, at least. Handled a certain way, violence can be its own form of poetry. I can't think of any certain topic or theme I can say for sure that I'll never cross. If it interests me in some way or another, something I feel compelled to explore with my characters, then I'll probably dip my toes in and see how the water's feeling. I'm okay with making myself and also my readers uncomfortable. It's never my goal, but it's not something I'm trying to avoid, either. If it needs to happen, then it'll happen.
Something that I really loved in this book is how comedy works alongside the horror. Can you speak a little to your approach here as a writer? What do you think the comedy adds to the story?
Horror works best in the short form. Short stories and novellas are the ideal length for this genre. With something that's novel-length, I feel it doesn't work too well without a little bit of humor added in. Personally, I don't want to subject readers to a 60,000-word bummer. I want to keep them entertained. I want to make them laugh. Comedy and horror are perfect partners. The key is to knock your reader off their guard with laughter—then, when you hit them with the horror, it's going to be so much stronger. Come at them when they're least suspecting it.
Why write a book about werewolves? What about that particular breed of monster do you like the best, and what part of creating the story was the most fun for you?
I love how werewolves can be a metaphor for alcoholism. Often, in a werewolf story, the werewolf blacks out, then transforms and causes a bunch of damage. The next morning, the person wakes up as a human again and has to deal with the consequences of whatever shit they got into the night before. A lot of this is similar to that of the alcoholic. I'm also a big fan of how chaotic werewolves are. The concept of releasing one of these maniacs out in the middle of a suburban neighborhood makes my heart race. Werewolves have no self-control. They just want to feast and destroy. I love it! As for what was the most fun, I'd definitely have to say the format. I love writing dialogue, and in this book the dialogue truly shines.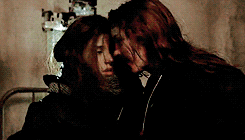 I never tired of a good werewolf movie, and thankfully, there seems to be an almost endless tap of films out there to satiate the hunger: The Howling, The Wolfman, Underworld: Rise of the Lycans, Trick 'r Treat, Gingersnaps, Silver Bullet, Blood and Chocolate, An American Werewolf in London, Brotherhood of the Wolf, The Company of Wolves, and the list goes on and on. What's your favorite werewolf movie, and why?
My favorite would be Ginger Snaps, probably. I only saw it for the first time a couple years ago, but I love that little movie. The two sisters are great leads, and the way they try to care for each other is truly touching. I love my stories to be personal, and it doesn't get more personal than Ginger Snaps.
What is next in store for your readers?
I'm currently writing a monthly serial for my Patreon called The Geezer. It's a Christmas horror thing about five siblings who maaaybe kill Santa Claus? I'm also shopping around a new horror novel to various agents and small presses, but there's no point in really saying much about that at this point.
What books are currently sitting in your TBR pile?
I am currently reading The Bone Weaver's Orchard by Sarah Read and Friday Black by Nana Kwame Adjei-Brenyah. After this, I plan on tackling Hard Hearts by Mike McCrary and probably Pet Sematary by Stephen King for an upcoming episode of my podcast, Castle Rock Radio.
What advice do you have for writers working in the horror genre?
Never settle for your first idea. Keep digging until you can make it something nobody else but yourself could possibly write.
Raised in Northern Indiana on an unhealthy diet of horror movies and Christopher Pike paperbacks, Max Booth III now lives in San Antonio, TX where he is constantly trying not to get shot. It is harder than you think. He is the author of several novels, including Carnivorous Lunar Activities, which was published in early 2019 as an original Fangoria Presents! paperback. His non-fiction has been published on websites such as LitReactor.com and CrimeReads.com. He is also the Editor-in-Chief of Perpetual Motion Machine, the Managing Editor of Dark Moon Digest, the book reviewer for the San Antonio Current, and the co-host of Castle Rock Radio: A Stephen King Podcast. Visit his website TalesFromTheBooth.com to learn more and follow him on Twitter @GiveMeYourTeeth.
Ted and Justin were once best friends, but over the years they've seen less and less of each other. Now, something's wrong with Justin. He can't sleep, he can't think straight, and he certainly can't explain why he keeps waking up naked and covered in blood. Ted might be the only person who can save him-- assuming he's okay with shooting his childhood BFF with a silver bullet. But that's what friends are for, right?
From Max Booth III and FANGORIA comes Carnivorous Lunar Activities― the ultimate werewolf bromance. It's a toxic cocktail of An American Werewolf in London, Old School, and Bubba Ho-Tep that dives deep into the well of childhood nostalgia, blood soaked horror, and irredeemable dick jokes to bring readers a slice of Southern Fried horror that proudly wears its heart―not to mention a few other internal organs―on its sleeve.
"Booth's book is a breakthrough, from the conceit to the delivery. It's funny but mean, smart but smartass, and it just might be your favorite werewolf story in the world. Carnivorous Lunar Activities starts out like a play, Grand Guignol, a couple of very compelling characters locked in a helluva conversation, before transforming into a blood-bright explosion of horror joy. Fucked up love, fucked up friendship, and how maybe you shouldn't live past the best night of your life. Oh, how I loved this book." —Josh Malerman, author of Bird Box
"This book is a fucking blood-thirsty joy and if it's not made into a movie in the next couple of years, I'll eat my hat. Luckily, I don't own any hats, but you get the idea. It's about two friends. One happens to be chained to an anchor in his own basement – yes, an anchor – and he's a werewolf. The other guy has got a whole other set of problems. There's another Max walking around out there with the last name, but Max Booth is the literary inheritor of John Landis's mantle and Carnivorous Lunar Activities could be the sequel to the comic-tragedy of An American Werewolf in London. This werewolf romp is a howling good time. (Sorry, couldn't help myself.)"
—John Hornor Jacobs, author of A Lush and Seething Hell
"Carnivorous Lunar Activities is laugh-out-loud funny with dialogue that'll make even the most seasoned writers jealous. Joe R. Lansdale meets An American Werewolf in London with a splash of Michael Haneke's Funny Games. Carnivorous Lunar Activities is a must for all horror fans."
—Michael David Wilson, This is Horror Founder