Hello friends and fiends–
I started off the month by going to an estate sale where I got three candlesticks and a bell. I'm working on (slowly) transforming my first-floor bathroom into a forest witch aesthetic and these fit in perfectly (not to mention, will double as great altar and ritual tools, too!). I did some house cleaning and was generally feeling pretty good, but then I went to work and got in a car accident. I was a little sore for a few days and I'm missing the bumper on my Fiesta, but that should all get fixed and situated this month, and honestly, I'm just happy that things didn't turn out a lot worse because…well, they probably should have. Someone was definitely watching out for me that day.
April is always the end of the semester for me (for undergrad), so there was a lot of running around, chasing students, and grading late work, extra credit, and final projects. I wrapped up my Women Write Horror class and was thrilled with how it turned out. The students went above and beyond what I asked of them and genuinely seemed to enjoy themselves and push their boundaries by doing extra work and reading stuff they might not have explored before. I'm still wrapping up three graduate classes now, but I'm making plans for summer residency (and doing some extra reading with my mentees) and honestly, I'm so looking forward to some writing time. Nothing makes me happier than holing up and disappearing into a manuscript, and if I can do that with a community of writers near me? Talk about a win! Plus, Lindy Ryan and I hate a date to watch Jennifer's Body after we present our publishing lecture so yeah, lots to be excited about!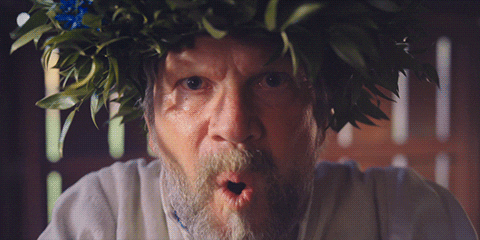 I tried to be nice to myself this month because it's always so hectic what with registration, course withdrawals, etc., and I often have to remind myself that I'm low-key doubling as a student, too. I took a Psychology of Sexuality class this semester and it was a blast. My final was a photo-voice project titled: "The Use of Blood in Art: A Feminist Movement Advocating for Public Health Care, Equality, and a Normalization of the Female Body. I had such a good time with it, and I'm planning on expanding it this summer and maybe working it into a lecture on the monstrous feminine in horror. I'll keep you all updated as things evolved.
Around mid-month, I carved out some time to stop by Gypsy Parlor Tattoo shop and reunite with Michelle Joy, tattoo artist extraordinaire. She did an INSANE floral etching for me that covered my shoulder in these dark magic blackberry vines. It looks better than I ever could have imagined and the tattoo has such deep significance to me–something that I'll share more with everyone a little down the line, but yes, it probably has something to do with my poetry collection coming out later this year!
Outside of the above, I bought quite a few books this month. I also picked up the May Nightworm Bundle and took advantage of White Stag Publishing's spring clearing sale. I'm hoping to do a LOT of reading this summer as I have some ideas for new classes I want to create and essays I want to write. Speaking of, I have a hold list at the library that's a mile long. I need to go pick those babies up soon…
And speaking of babies, Evie is thriving and living her best life. She had a bit of a cold this month, but she punched it in the face and moved on quickly from it. She has so many teeth (even the doctors were shocked, ha!), she's started to walk around a lot more, and her book obsession rivals mine. We've been reading a lot and building everything we can get our hands on, and she and I are definitely looking forward to some nice weather so we can get outside, feel the grass on our feet, and play with the flowers. I'm hoping to get her to the planetarium a few times this summer as well as to Phipps (which she already loves), and we have some hiking trails mapped out and our picnic basket cleaned and ready to rock and roll! There might even be some swim lessons on the horizon!
I closed out the month by doing a Walpurgisnacht ritual by myself. I did some shadow work, collected and burned old flower and herb bouquets, wrote messages to the dead, wished on dandelions, rang bells, drank some tea, and took some ghost pipe to help me center myself and do some healing. I don't have a lot of privacy where I live but I played some soft music while I sat by our fire pit and quietly celebrated. I'm hoping that we can move here in the next couple of years so I can really let my witch flag fly without holding back.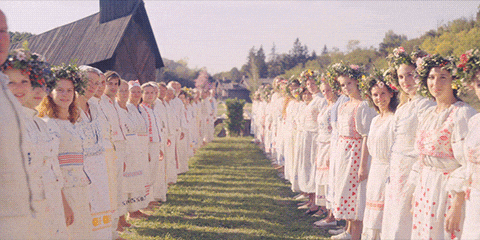 On the writing/teaching front:
I finished the edits on my 7th poetry collection. We're looking at a September/October release date and I'll have more information to share with you all soon, but I'm so excited to share this dark little monster with you all.

I'm completely thrilled and honored that my piece "Dinner Plans with Baba Yaga"--previously published in Black Spot Book's Into the Forest: Tales of the Baba Yaga–has been selected for publication in Ellen Datlow's Best Horror of the Year, Vol 15.
Monster Complex kindly interviewed me about Writing Poetry in the Dark and all things horror. You can check out the interview here.

The cover reveal for Under Her Eye debuted last month with cover illustration by Lynne Hansen and design by Najla Qamber. Black Spot Books' second annual women-in-horror showcase, UNDER HER EYE is edited by Lindy Ryan and Lee Murray and features poems from 112 women (cis, trans, and non-binary femmes) around the world. Featured poets include Stephanie Wytovich, Jessica McHugh, and Marge Simon, with a foreword by Sara Tantlinger. Developed in partnership with The Pixel Project, all net proceeds from the collection will be donated to help support efforts to end violence against women worldwide. Release November 2023.
This month, I read:
God I Feel Modern Tonight: Poems from a Girl About Town by Catherine Cohen
Cursed Bunny by Bora Chung (highly recommend)

I taught her short story "The Head" this semester and the students loved it. There are so many layers to this story and it's so powerful. Weird, of course, but it has incredible depth and discusses topics like bodily autonomy, miscarriage, and female trauma.

Nightbitch by Rachel Yoder (reread with my students)

This book continues to have such a strong grip on me and I've read it twice not in a little over a year's time. If you'd like to check out my initial thoughts on the book, you can read my essay "On Becoming Nightbitch" via LitReactor.

I recently taught Samanta Schweblin's short story "Mouthful of Birds" in my Women Write Horror Class, so I thought it would be a good time to pick up her collection of the same name. Some favorites were: ""Headlights," "The Merman," " On the Steppe," and "Heads Against Concrete." I so deeply admire Schweblin's work and I can't wait to pick up more. Fever Dream was my first taste of what she could do, and I've been going back ever since. If you haven't read her work, I think this collection would be a great place to start to get a good sense of her writing.
I'm still working my way through Spite House by Johnny Compton, Out There by Kate Folk, and Animal Wife by Lara Ehrlich, but I should have all three of those finished quite soon. Especially Spite House. I've been making up for lost time with it and I just have to know how it ends…
A Gift for a Ghost, a graphic novel by Borja Gonzalez
Twig, a graphic novel by Skottie Young
Taproot, a graphic novel by Keezy Young
Garlic and the Witch, a graphic novel by Bree Paulsen
"Delicate Webbing" by Beatrice Winifred Iker, Nightmare Magazine, flash fiction
"The Dissection" by GeorgHeym, Weird Fiction Review
"Fruit" by Alyza Taguilaso, Nightmare Magazine, poetry
"Axolotl" by Julio Cortazar, short fiction
"The Nature of Bees" by Priya Sharma, Weird Fiction Review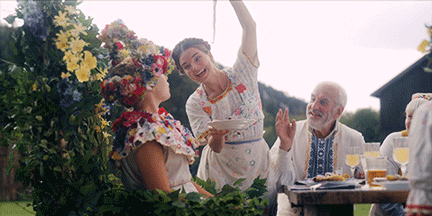 Bros (2022), I Came By (2022), The Super Mario Bros. Movie (2023), The Visitor (2023), Nanny (2022), Honor Society (2022), Mae Martin: Sap (2023), Evil Dead Rise (2023), The Strays (2023), A Simple Favor (2018), Nope (2022).

Not Dead Yet: Still enjoying. I'm rooting for an enemies-to-lovers spin here and I'm excited to see how they wrap up the season this month!

Working Moms, Season 7: I love this show so deeply: it's funny and honest, and it makes me really think about my life, my goals, and who I want to be (especially now that I'm a mom). This final season wrapped up everything perfectly and I was so happy and emotional at the end. If you haven't jumped into this one yet, definitely add it to your watch list, especially if you're a mom. All the applause.

The Mandalorian, Season 3: This season was a lot of fun and the last episode really had me excited about the universe in general. I especially enjoyed Bo-Katan's arc this season, and I'm excited to see where that goes moving forward.

Ghost, Season 2: There are not enough words for how much I love this show. It's definitely become a comfort watch for me, and it never fails to crack me up.

Waco: American Apolcaypse: I watched the Waco Survivor dramatization that was on Netflix during the pandemic and it broke me–truly. I don't think I've openly wept like that too often in my life, so when this 3-part documentary came out, I knew I had to give it a go. There's something about this entire incident that has such a hold on me, and I find myself constantly going back and forth about decisions, accountability, etc. I definitely want to do some reading about this to explore further, so if anyone has any books that you'd like to recommend as I continue down the rabbit hole, please reach out and let me know!

Swarm: This show was WILD. I'm still a bit in shock over it and in awe of some of the performances in it. If you haven't made time for this yet, definitely do so. And go in without expectations and as little knowledge of it as possible.
Podcasts:
Also as a reminder, if you enjoy and appreciate the work we do here in The Madhouse, you can show your support for the blog by "buying a coffee" (or two!) for our madwoman in residence: me! As always, I thank you for your time and support and I look forward to serving you another dose of all things unsettling and horrifying soon.
Best,
Stephanie